28 Corn Recipes to Enjoy this Summer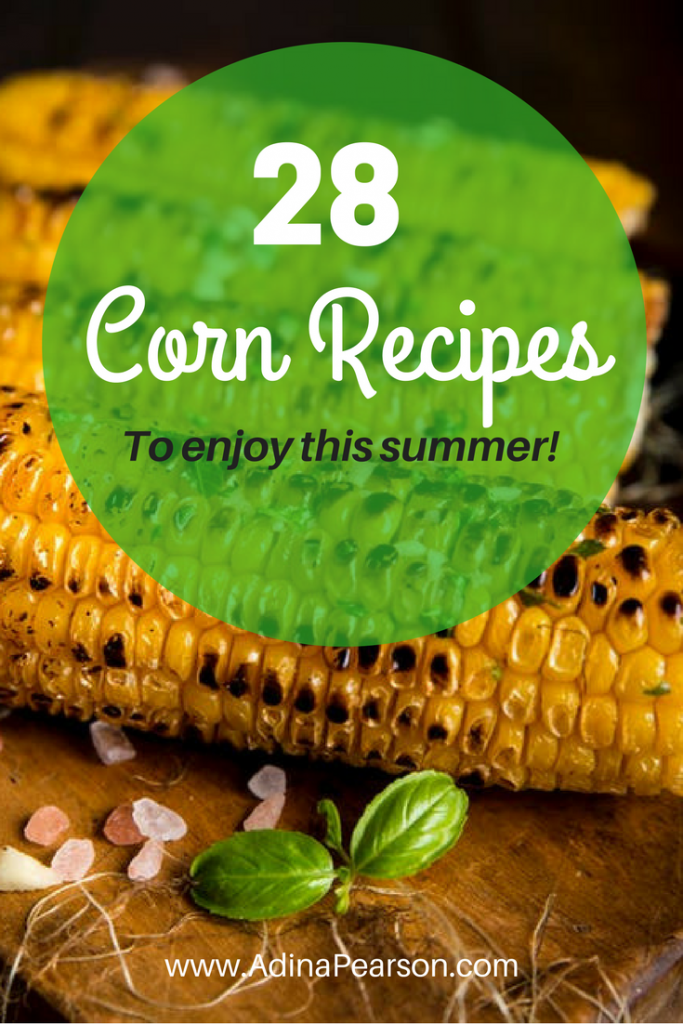 In an employee wellness class I recently taught, the topic of corn being "bad" or unhealthy came up.  This was something many participants had heard.  And indeed, ever since the low carb fad gained traction,  even simple whole foods like corn have developed a bad reputation.   But scrumptious summer corn is actually a nutritious starchy vegetable.   Corn contains some vitamins and minerals, a variety of carotenoids, and insoluble fiber that is good for a healthy gut.
Grilled corn with butter and salt is my favorite simple way to enjoy this veggie.  There's also something particularly delightful about corn freshly shaven off a cob–those juicy, sweet slabs are 10x more delicious than individual corn kernels for some reason.
Corn is definitely one of the best parts of summer!  Here are 28 recipes straight from my fellow dietitians.
Salads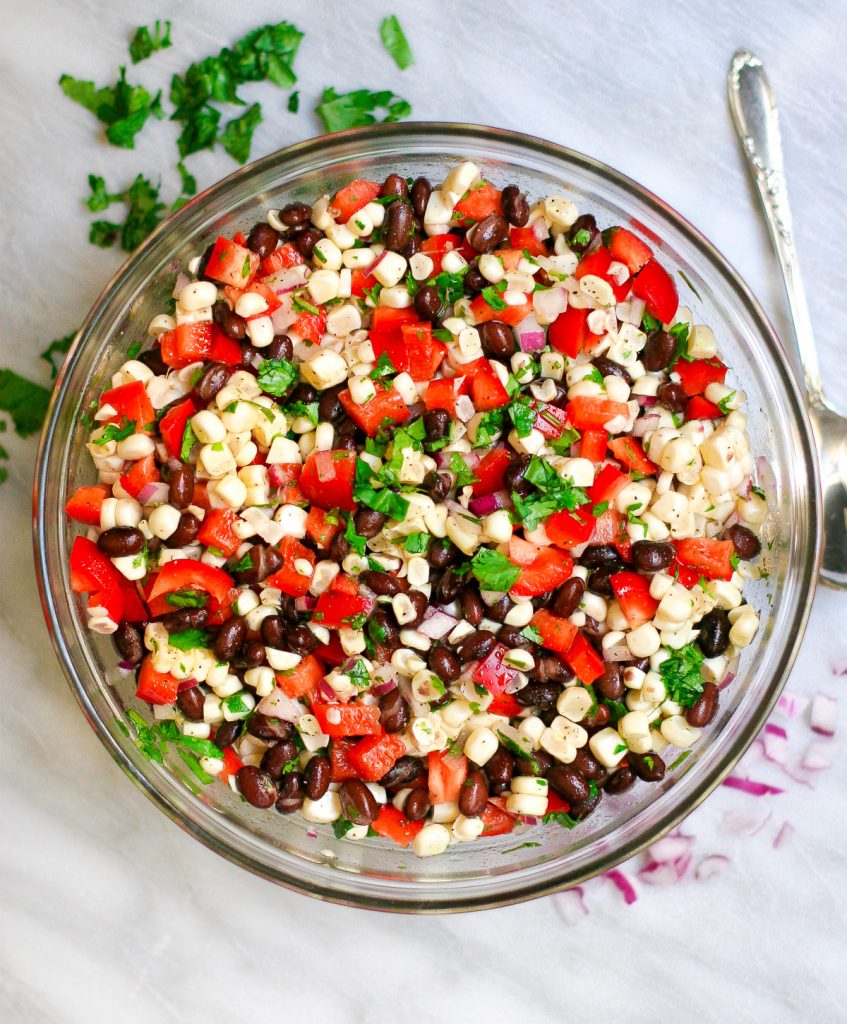 Corn & Black Bean Summer Salad from Erica Julson, RD
Honey Lime Grilled Corn Salad from Amy Gorin, RD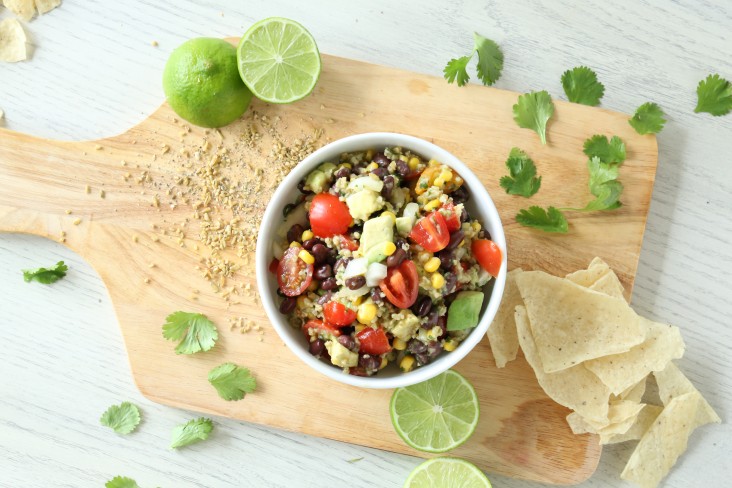 Freekah and Black Bean Salad with Lime Cilantro Dressing from Tracee at Triad to Wellness
Tex-Mex Taco Salad from Christy at 80 Twenty Nutrition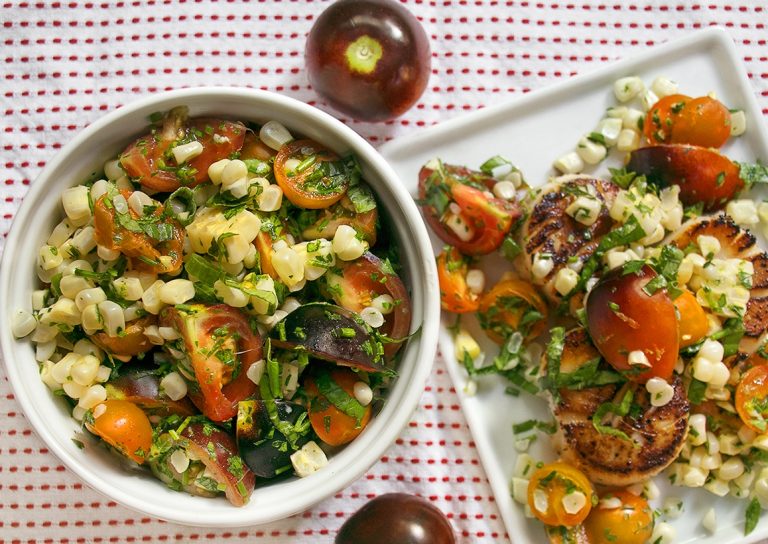 Seared Scallops + Southwest Corn and Tomato Salad from Katie Cavuto, RD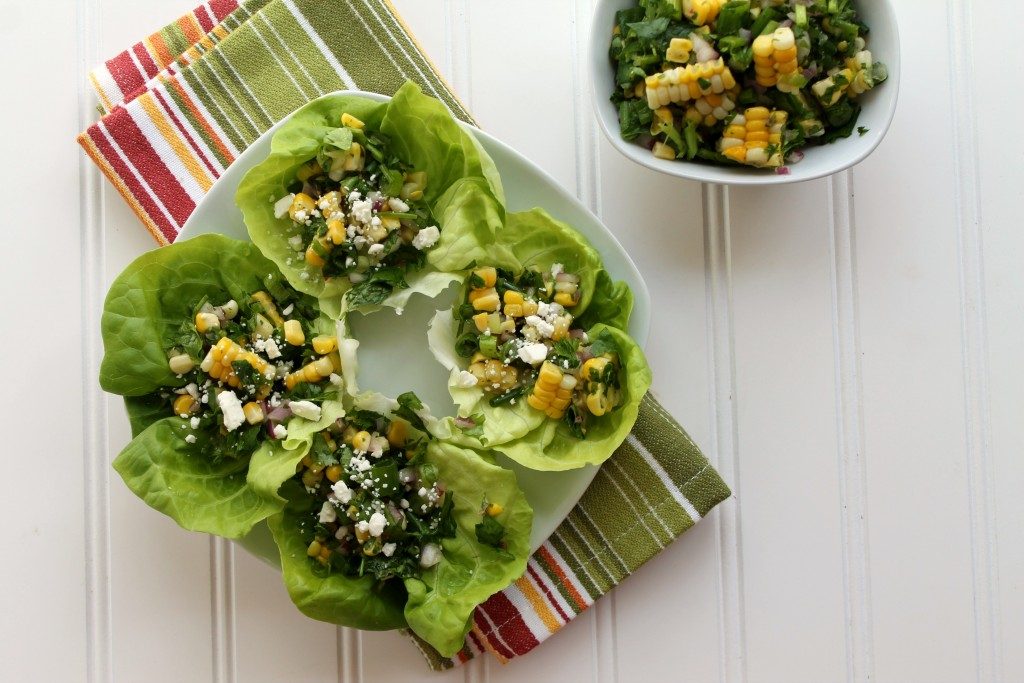 Summer Corn and Herb Salad with Feta from Jenny Shea Rawn, RD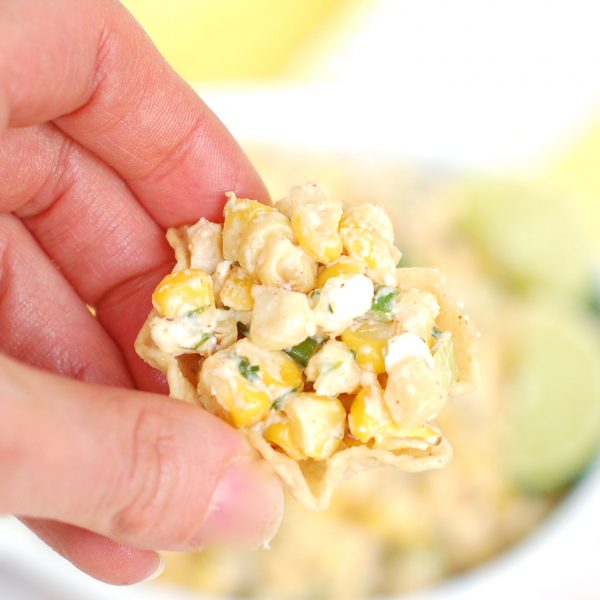 Lightened-Up Esquites (Mexican Street Corn Salad) from Jessica at Nutritioulicious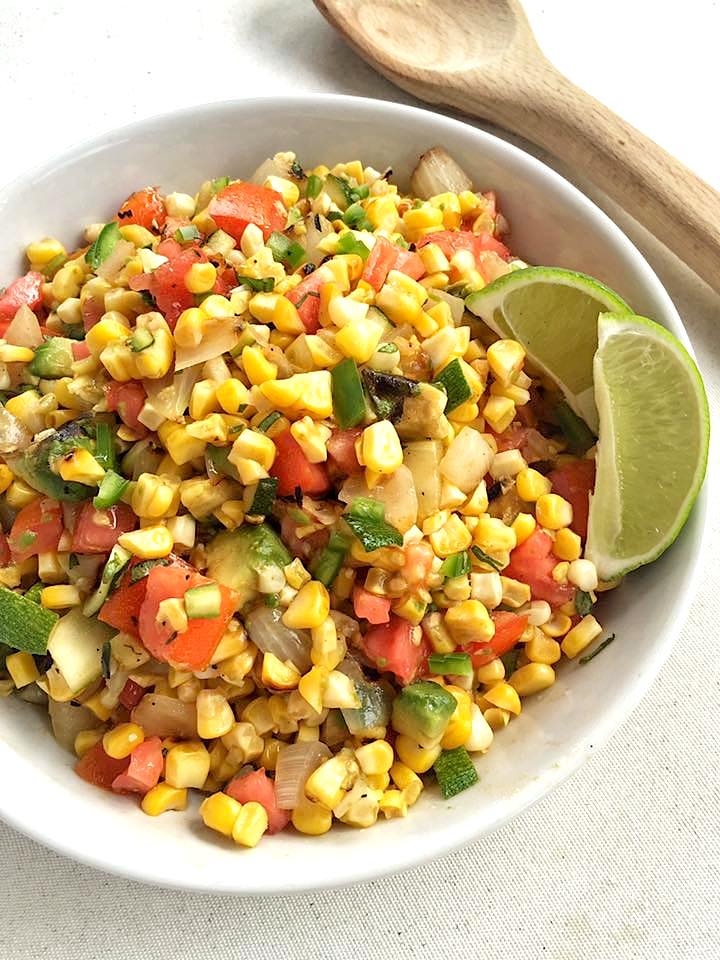 Grilled Corn and Poblano Salad with Honey Lime Dressing from Holley Grainger, RD
Trader Joe's Inspired Corn Salad from Ariella at Perspective Portions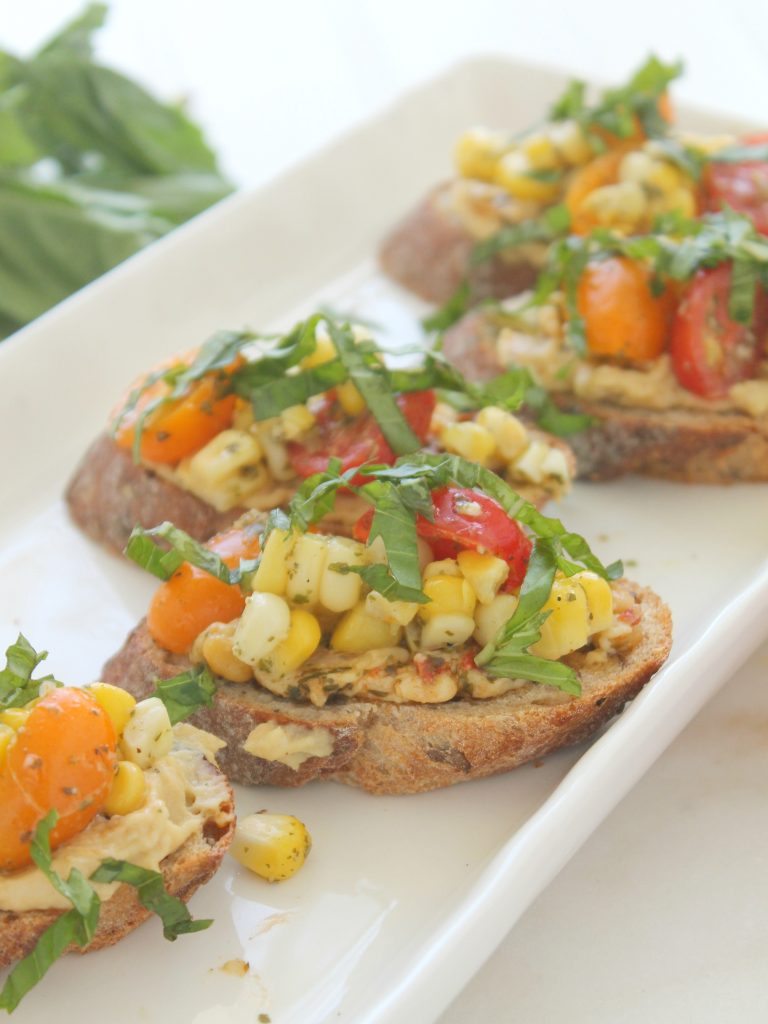 Pesto Corn Salad and Hummus Crostini from Jenny Shea Rawn, RD
Salsa & Dip
Corn and Black-Eye Salsa from Elissa at Food 4 Success
Slow Cooker Green Chile Corn Dip from Kaleigh at Lively Table
On-the-Cob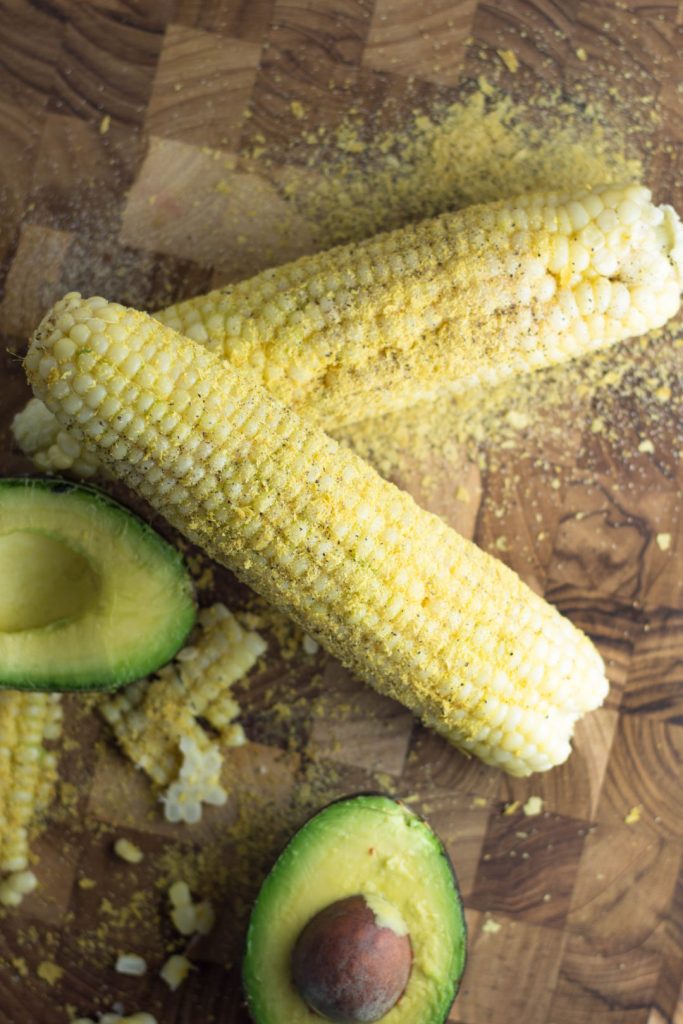 Nooch Corn on the Cob from Tawnie at Krolls Korner
Grilled Mexican Street Corn from Sarah Koszyk
Hearty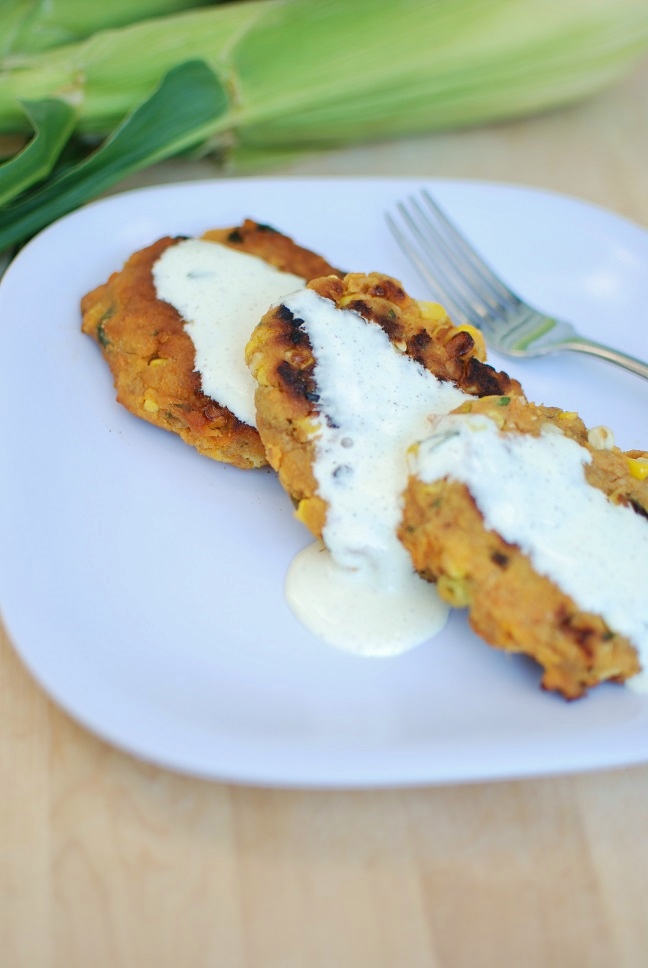 Sweet Potato & Corn Fritters with Aquafaba Aioli from Chrissy at Snacking in Sneakers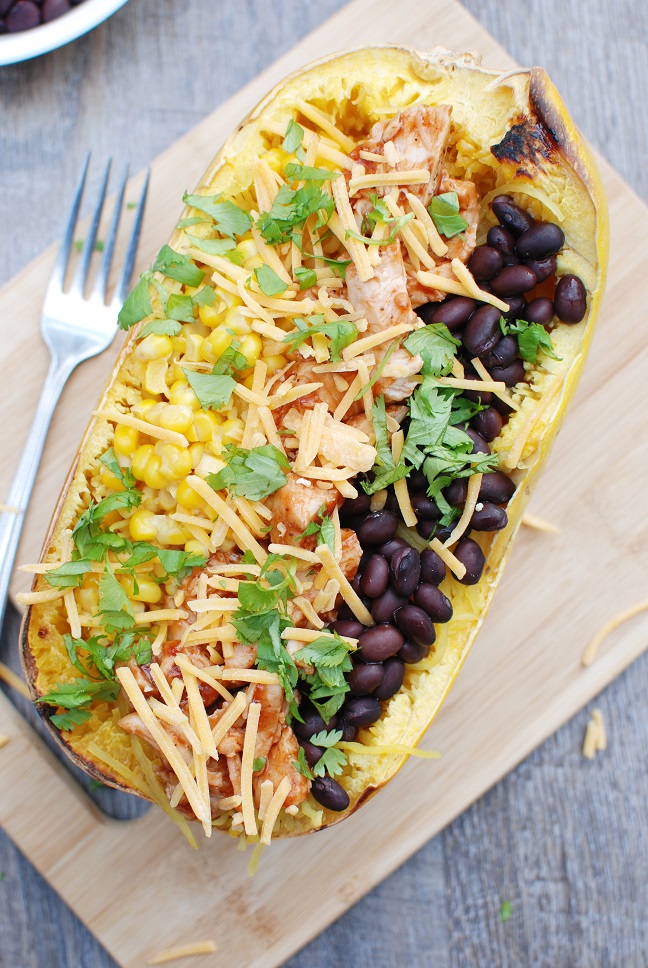 Barbecue Chicken Spaghetti Squash Bowls with Corn & Black Beans from Chrissy at Snacking in Sneakers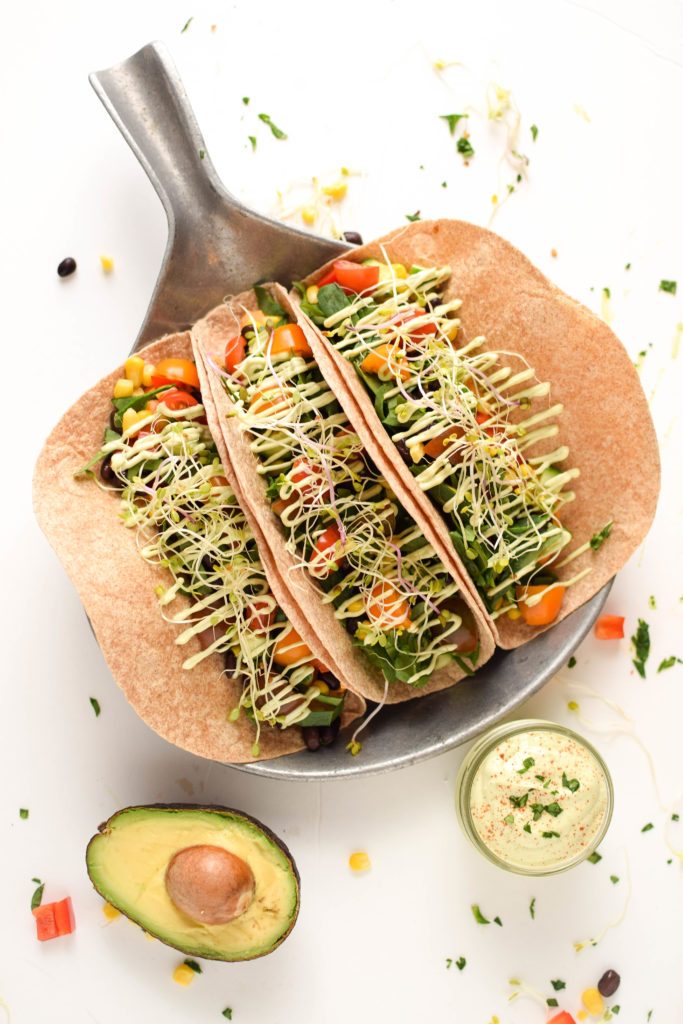 Vegetarian Hummus Tacos with Avocado Cream from Emily Kyle Nutrition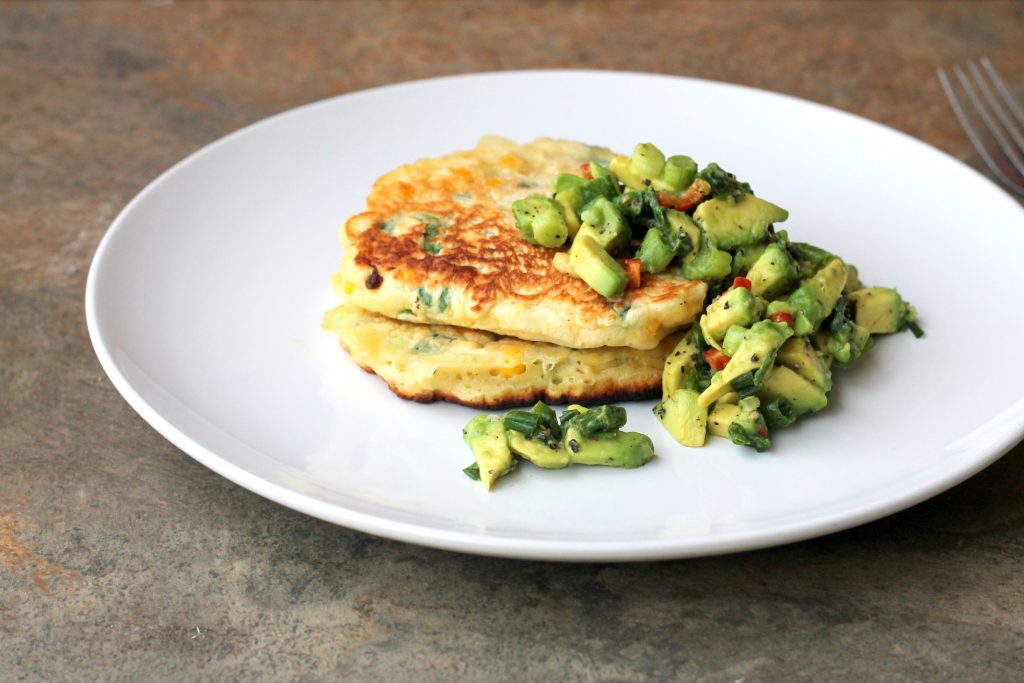 Corn Cakes with Avocado Salsa from Dixya at Food Pleasure and Health.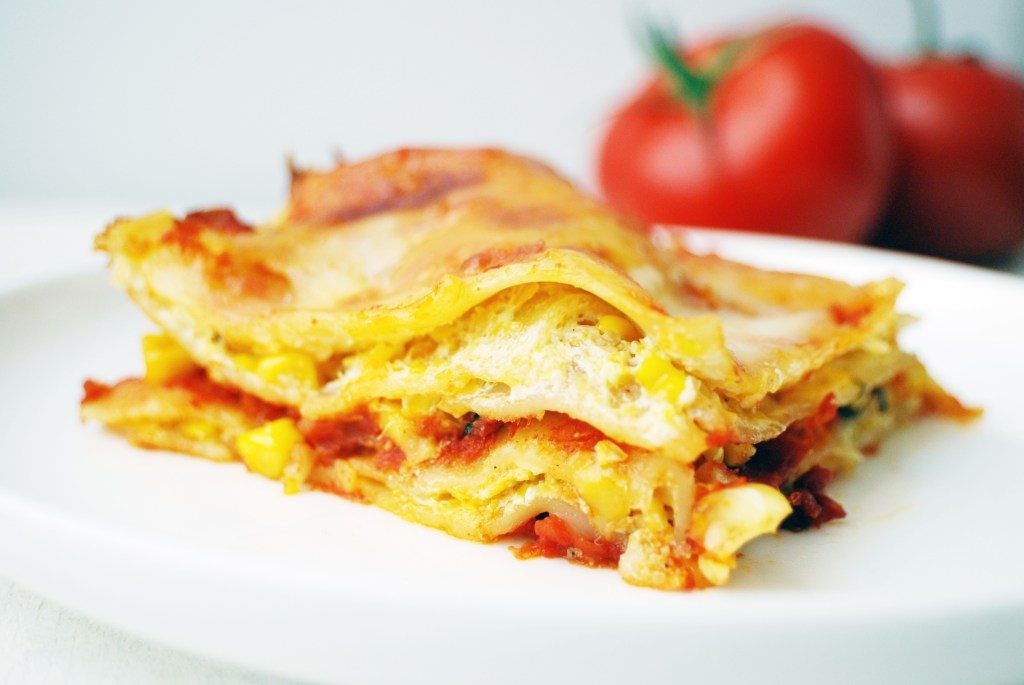 Roasted Corn and Tomato Lasagna from Meg of Mostly Balanced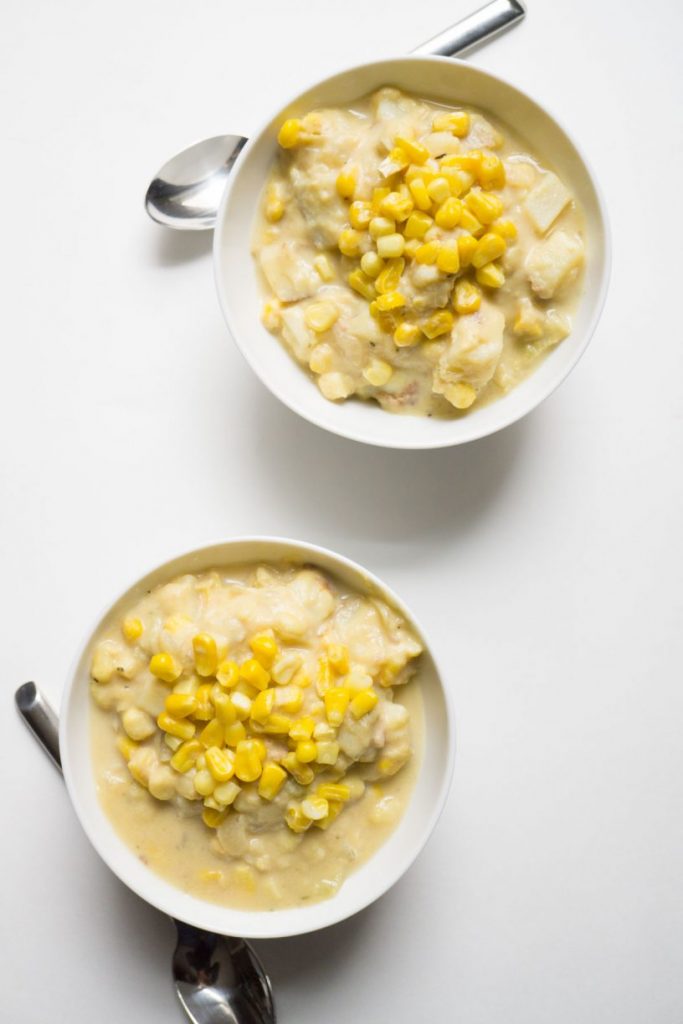 Smoky Corn Chowder from Jessica at Smart Nutrition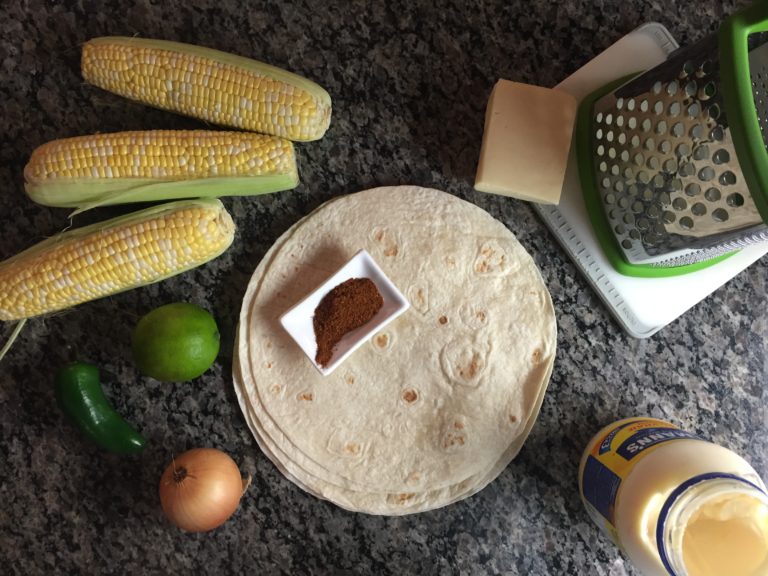 Mexican Street Corn Quesadilla from Erin at How to Eat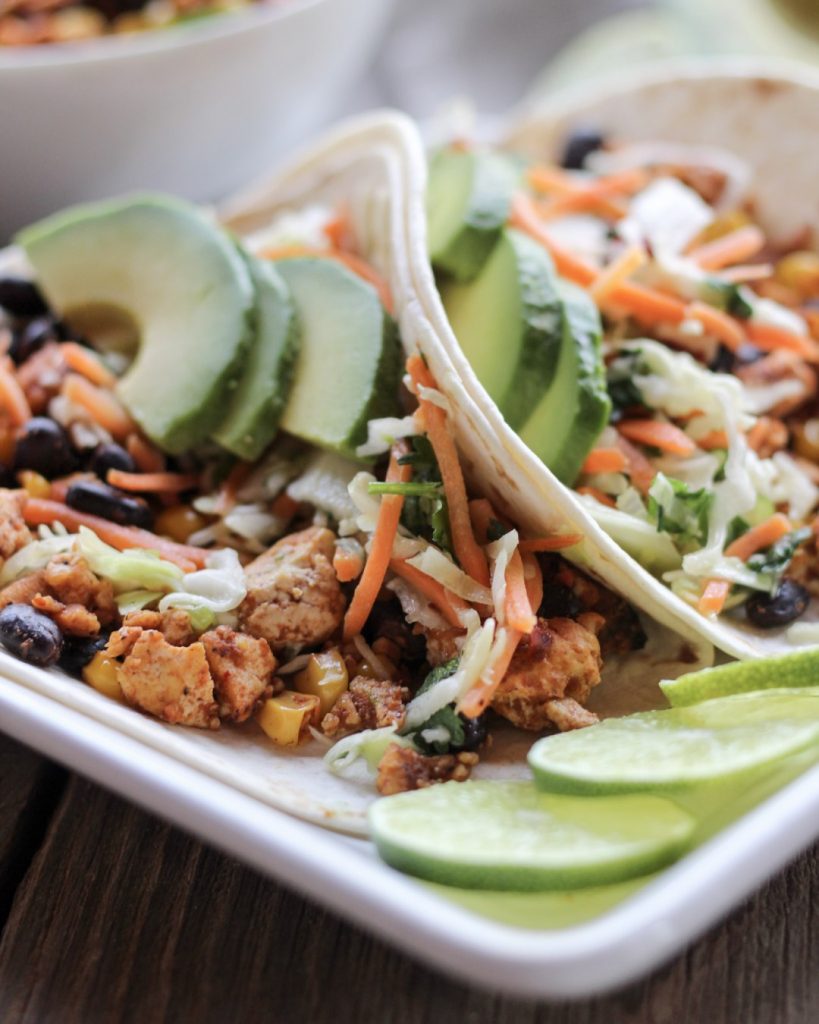 Smoky Chipotle Sofritas Tacos from Cara at Street-Smart Nutrition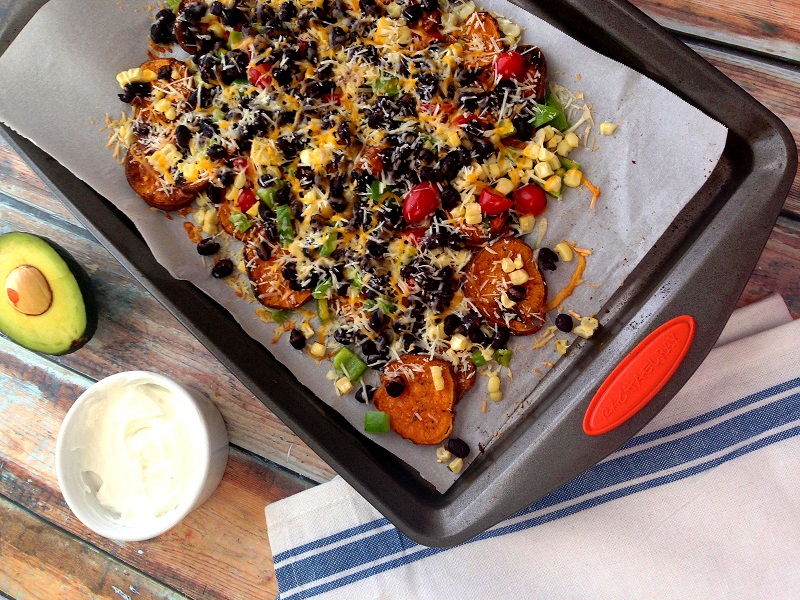 Sweet Potato Nachos from Sarah at Bucket List Tummy
Poblano Roasted Corn Chowder from Dr. Jenn Bowers Nutrition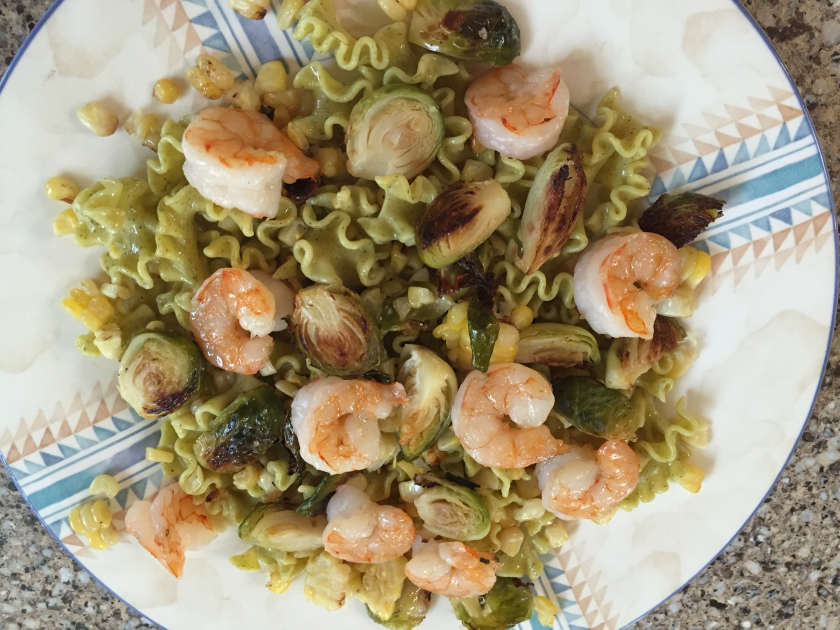 Lemon Parsley Pasta with Brussels Sprouts, Grilled Corn, and Shrimp from Dr. Jenn Bowers Nutrition
Corny Salmon Cakes from Liz's Healthy Table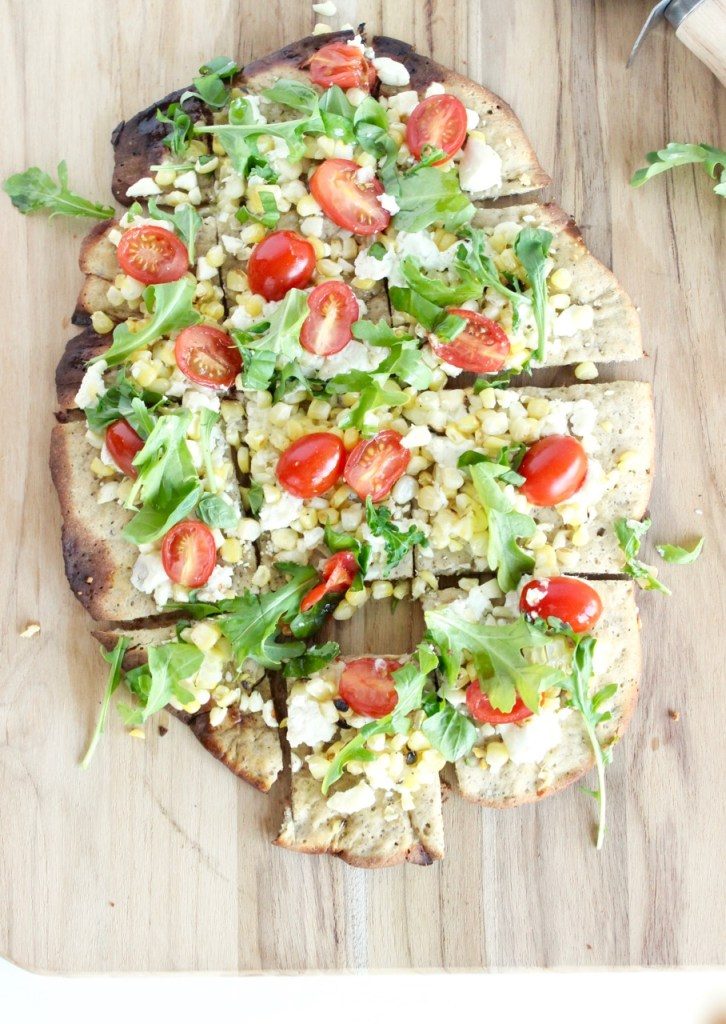 Grilled Corn and Goat Cheese Flatbread Pizza from Kaleigh at Lively Table
Littleneck "Clam Boil" with Chorizo Chicken Sausage and Potato from Katie Cavuto, RD